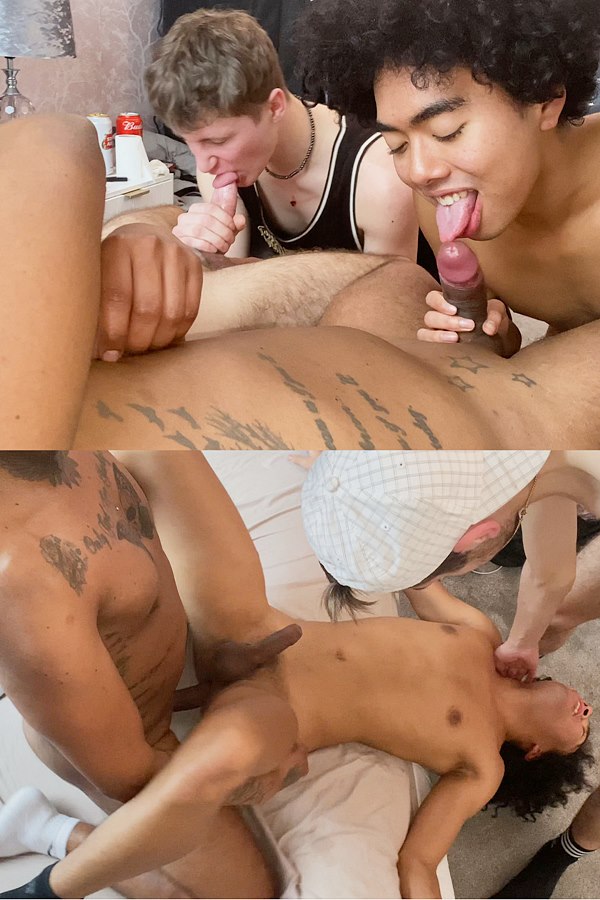 This interracial encounter featues UK chav Ben Biddick, inked latino Alejandro, Japanese amateur porn star Zurin Zochi and a blond twink. Zurin, Alejandro and that blond newbie take turns getting fucked until they cum.
Watch The Full Video – Ben Fucks Zurin and Alejandro

Then they flip fuck and it's shocking to see how the tiny bottom has this big fat prick. They take the bottom boy and duble fuck his arse – two dicks at the same time. They pin this little shit down and fuck his throat and bum at the same time!
See more at Hungyoungbrit
Watch The Full Video – Ben Fucks Zurin and Alejandro
+ More scenes of Double Penetration