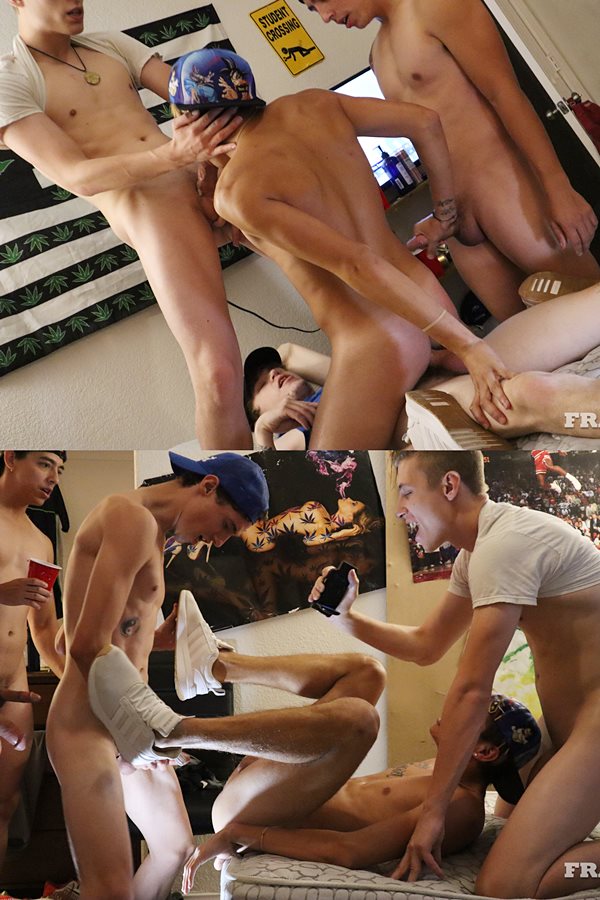 This new gangbang orgy features latino frat dude Chris getting fucked. Adam, Andy, Chase, Cole (aka Cole Church) and Melique take turns pounding Chris' mouth and ass before they creampie Chris several times.
Watch The Full Video – Chris Gangbanged and Creampied

Chris is a lil bitch. Talkin shit all the time. So we handed him his ass with a side of supersized dick. Threw his ass on the cock carousel and marked our territory cum slut bitch he's our now. Dudes ass will be red for a week.
See more at Fratx
Watch The Full Video – Chris Gangbanged and Creampied
+ More scenes of Creampie
+ More scenes of Deep Throat