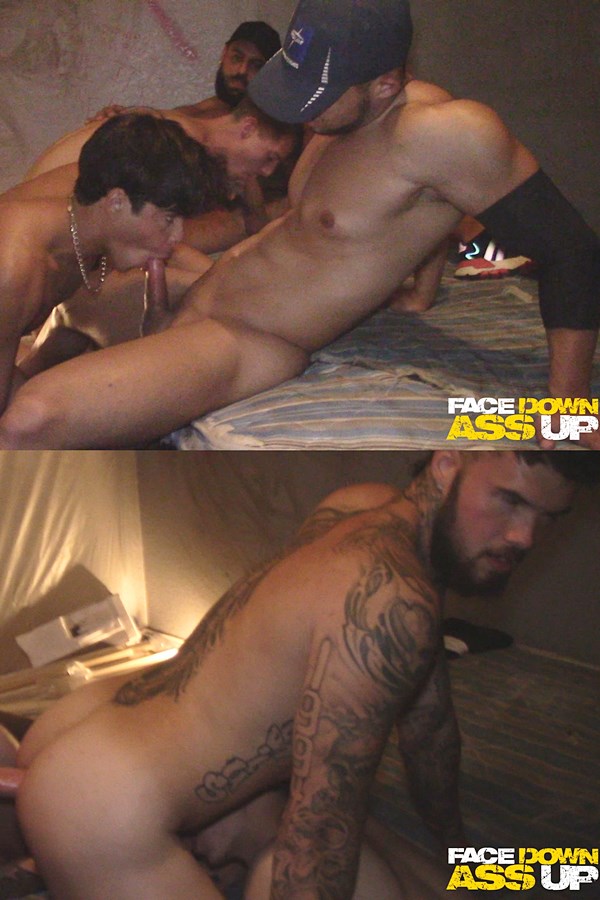 Cum sluts Hatler Gurius (aka Hatler, Inkfit, Jesse and Jesse Bently) and Jayden Julian off their mouths and asses to horny street slammers. Jordan King (aka Elio Knight), Jack and Luke Connors gangbang Halter and Jayden till they creampie them.
Watch The Full Video – Hatler and Jayden Gangbanged

These greedy bottoms are hooked on the dick. I love watching a desperate cum dump beg for more loads. Beg for it you piece of shit. I think its time to kick these fucks to the curb and bring in some fresh fucken meat to pound out.
See more at Facedownassup
Watch The Full Video – Hatler and Jayden Gangbanged
+ More scenes of Creampie
+ More scenes of Deep Throat