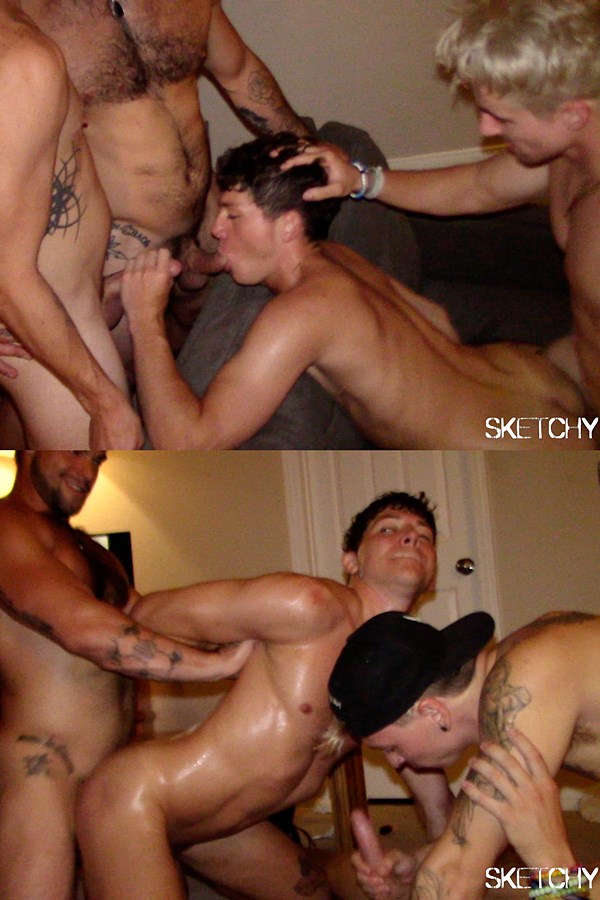 Aiden Langston and Grey Gold are two sluts who beg for dicks and loads. Sketchy dudes Aspen and Taylor tag team and bareback Grey and Aiden before the bottoms take big creamy loads in the asses and mouths.
Watch The Full Video – Aiden Langston and Grey Gold Bred

I mean the rest of us would rather have a big fat dick in one our holes than tongue fuck a top, but hey, the breeders swinging by our place love it when he's on tap and whatever keeps the guys cumming in our place is find by us.
See more at Sketchysex
Watch The Full Video – Aiden Langston and Grey Gold Bred
+ More scenes of Creampie