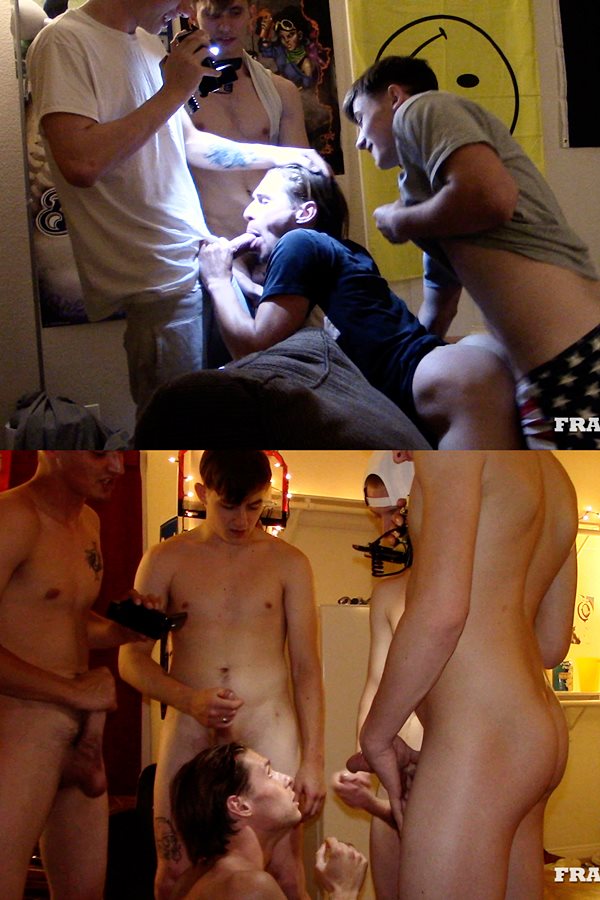 Cock-hungry slut Shae (aka Shae Reynolds) needs get a lesson for his dumb prank. Frat dudes Ashton Silvers, Darren Blue, Cole (aka Cole Church) and Finn gangbang Shae before they dump their creamy loads all over Shae's face.
Watch The Full Video – Bottom Slut Shae Reynolds Gangbanged

You don't prank a full-fledged bro when you're still climbing ranks. That's some dumb shit to do, especially with no pledges around to use and abuse. When the bro he pranked told the house what this bitch did, they all came down to teach his ass a lesson.
See more at Fraternityx
Watch The Full Video – Bottom Slut Shae Reynolds Gangbanged
+ More scenes of Deep Throat