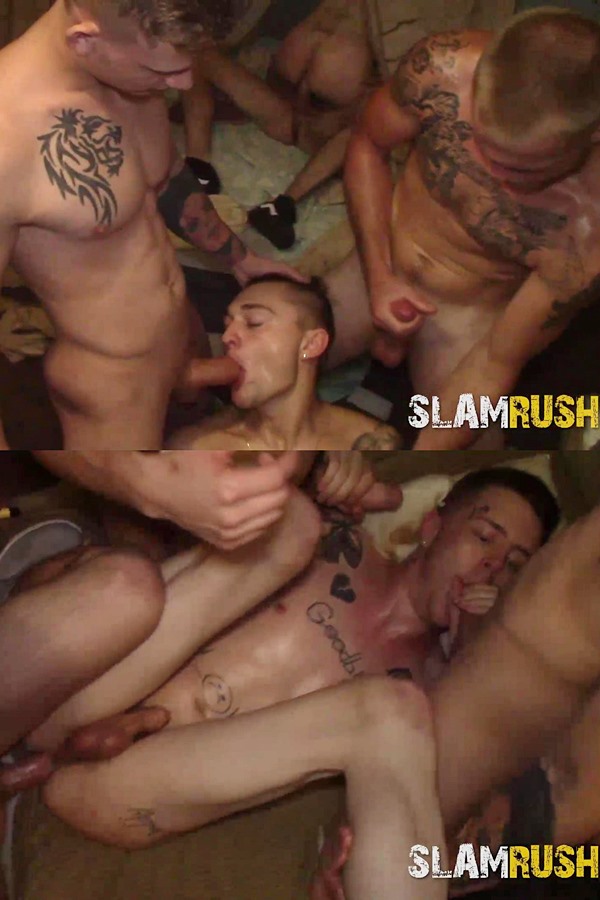 Power bottom Shawn Skyler can't get enough dicks and loads. Street slammers Jeremy G, Justin Case, Matt, Tanner and Tony Hawg gangbang and bareback Shawn balls deep before they take turns seeding Shawn's sore ass.
Watch The Full Video – Pig Bottom Shawn Skyler Creampied

Found this sleazy cloudy slut roaming around the streets offering head to blow clouds. Knew he'd be great for the guys back in my studio. It's why I got the house here. So much trash walking around, desperate for a buck or some slammin' pig action.
See more at Slamrush
Watch The Full Video – Pig Bottom Shawn Skyler Creampied
+ More scenes of Creampie