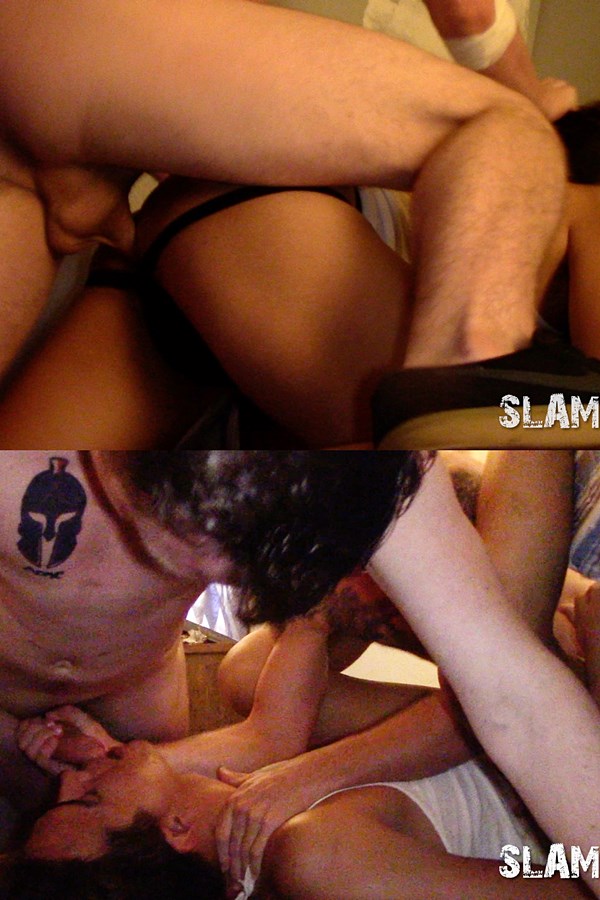 Slutty bottom bitch Johnny Cheeks loves sucking dick while taking a dick up his ass. Street fuckers Tony Hawg, Shawn and Josh Cannon gangbang and bareback Johnny until they fuck the cum out of Johnny and seed his worked hole.
Watch The Full Video – Tony, Shawn and Josh Creampie Johnny

Johnny had a huge oral obsession once he got slammin'. Hungry little bitch, gagged so much he stained his shirt and soaked it through. I had to keep the tops cloudy and yell at them to keep up. If I had a few more bottoms like him around, I'd be rich.
See more at Slamrush
Watch The Full Video – Tony, Shawn and Josh Creampie Johnny
+ More scenes of Creampie
+ More scenes of Cumming While Getting Fucked
+ More scenes of Deep Throat